Sperry Marine NAVIGAT X gyrocompass overhaul due to gyro heading hunting with error of 7 degrees or more at sea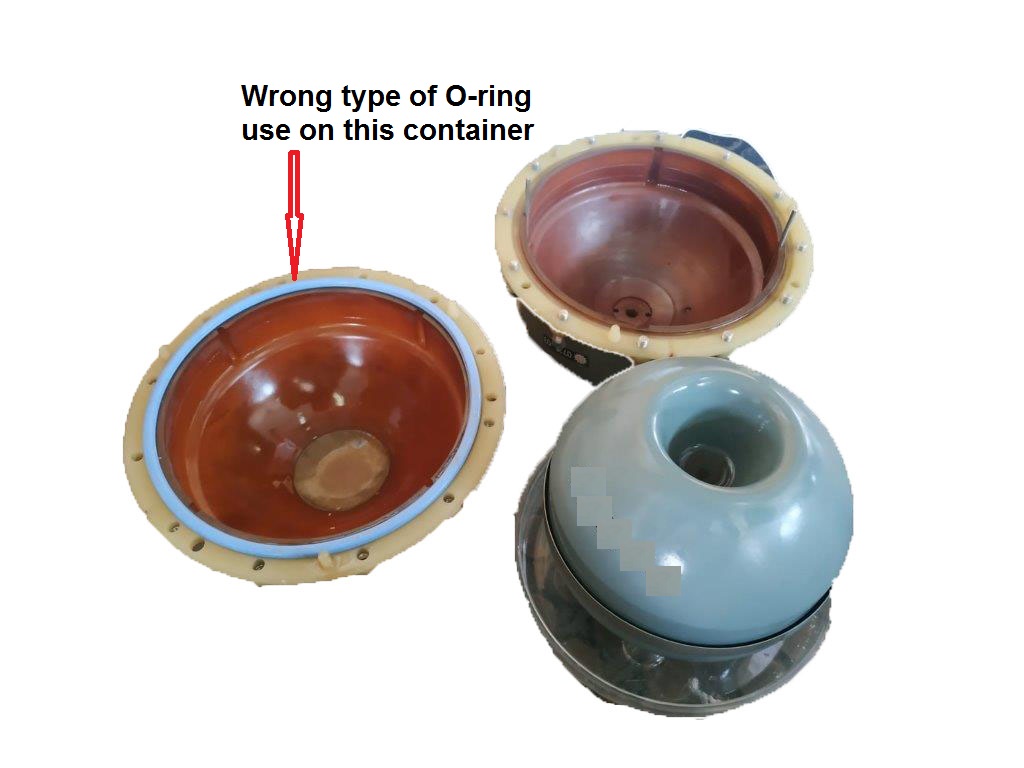 Ship crew complaint that gyro heading were unstable at sea. Heading swing away from actual heading from time to time approximately 7 degrees or more in . Conduct gyro overhaul.
Step 1 : Isolate ship power to the system.
Step 2 : Allow gyrosphere to spin down for approximately 45mins.
Step 3 : Drain out the gyro liquid by removing the knurled screw P/N - 025579
Step 4 : Remove the gyro container and found that the blue O-ring P/N - 46156 used was wrong type.
Step 5 : The gyro liquid inside almost dry up causing gyro overheat and cause problem.
Step 6 : Replaced Centering Pin P/N - 029208 found in bad condition.
Step 7 : Replaced correct O-ring black color type. Square type O-ring. Part of container gasket kit - 025963
Step 8 : Refill gyro support liquid P/N - 049050 with TDS meter measured 18-20ppm as good and new.
Step 9 : Installed container back to system and power up the system.
Step 10 : After approximately 4 hours, system found stable and heading close up compare to other gyro.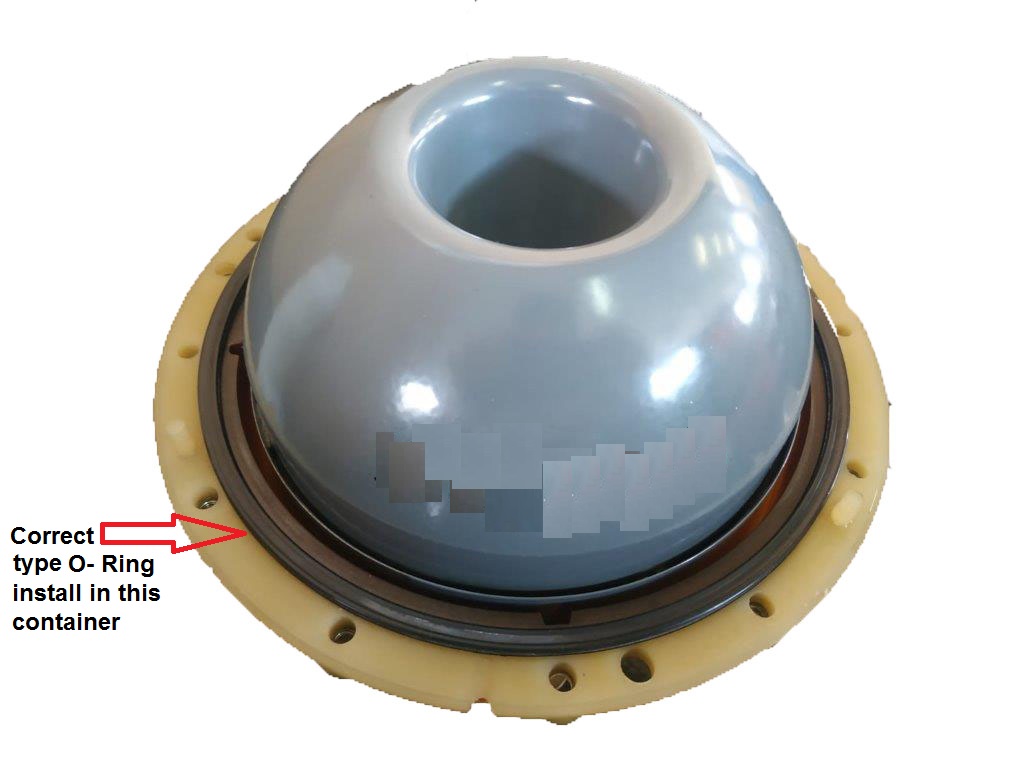 Container type - 022418